The Group
Is a reference point where professionals are able to find encouragement and support for their work.
It's a place for work, study and development where it's possible to widen ones knowledge concerning of vine and wine.
It is a formative habitat in which I have developed and learned a lot about the world of Wine. Where you can find a continuous confrontation with other professionals with whom you can have a direct exchange of ideas and opinions contributing to the enrichment of your own culture
It is a place where professional collaborations are born and teamwork is valued
Here you can find offices, special rooms for wine tasting and a conference room.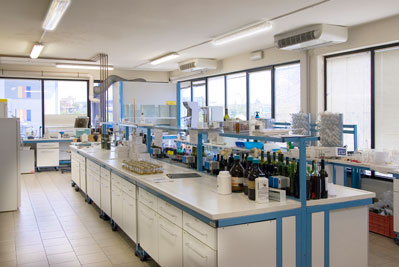 Matura Analitica s.rl.
A modern chemical analysis laboratory that works mainly on wine, but also analyzes water, oil, honey and soils.
A great instrument for professionals in need of urgent answers in order to assess their wines during wine tasting. A reference point for all wine estate requiring analysis analysis of grape juice and wines.
Matura Analitica SRL
Viale Togliatti, 108 - 50059
Sovigliana-Vinci (FI)